hotel GRAN TRUN
SAUZE D'OULX
The Gran Trun is conveniently located in a quiet area of the old town of Sauze d'Oulx, only 350 metres from the central Clotes lift / ski slope. This charming bed and breakfast hotel is the ideal choice for those who are looking for an inviting and distinctive accommodation, with an informal friendly atmosphere.
All of the bedrooms have recently been renovated and are equipped with satellite Television.
The lounge, bar and breakfast room are on the ground floor with the original vaulted ceilings that creates a unique and fascinating atmosphere reminiscent of the village's historic past.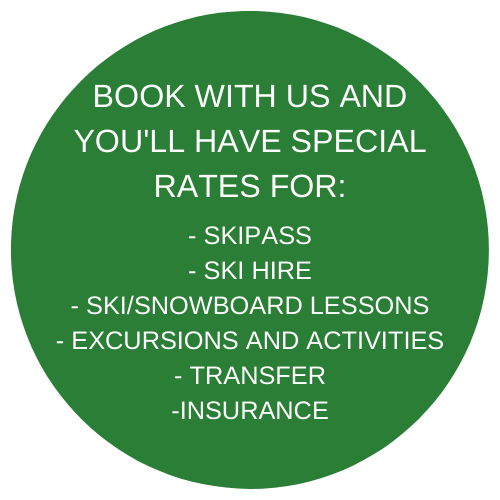 Book your ski holiday with us