THE GREAT CLIMBS OF THE GIRO D'ITALIA AND THE TOUR DE FRANCE
The ViAlps is a cross-border cycling ring that touches various hills, protagonists of the Giro d'Italia and the Tour de France. With this 4-night itinerary you can breathe in both the Italian and French atmospheres, challenging yourself on the famous hills of Moncenisio, the Telegraphe, the Galibier and the Lautaret.
To the big names we have added a beautiful climb, not yet a protagonist of the laps but which deserves to be so for the breathtaking panorama it offers, climbing first to Laval in Clarée Valley and then returning to Italy for Colle della Scala.
The whole tour will be accompanied by two guides, one of whom will follow the group with the van so that he can provide back-up as often as needed and will carry everything necessary for the ride.
Suitable for: groups (max 14 people)
7 days / 7 nights

Total route lenght

: 507 km

Total ascent height

: 12.410 mt

Total descent height

: 12.420 mt
Arrival in Susa in the early afternoon and meeting with the guides.
Bike check and short bike ride in the company of the guides.
Sightseeing tour on foot to discover the historic centre of Susa and the remains left by the Roman era with the amphitheatre, the aqueduct, the Celtic altar and the Arch of Augustus.
Worth tasting: the sweet Focaccia di Susa and the Avanà wine from the ancient native vine of the Val Susa.
Dinner and overnight stay in Susa.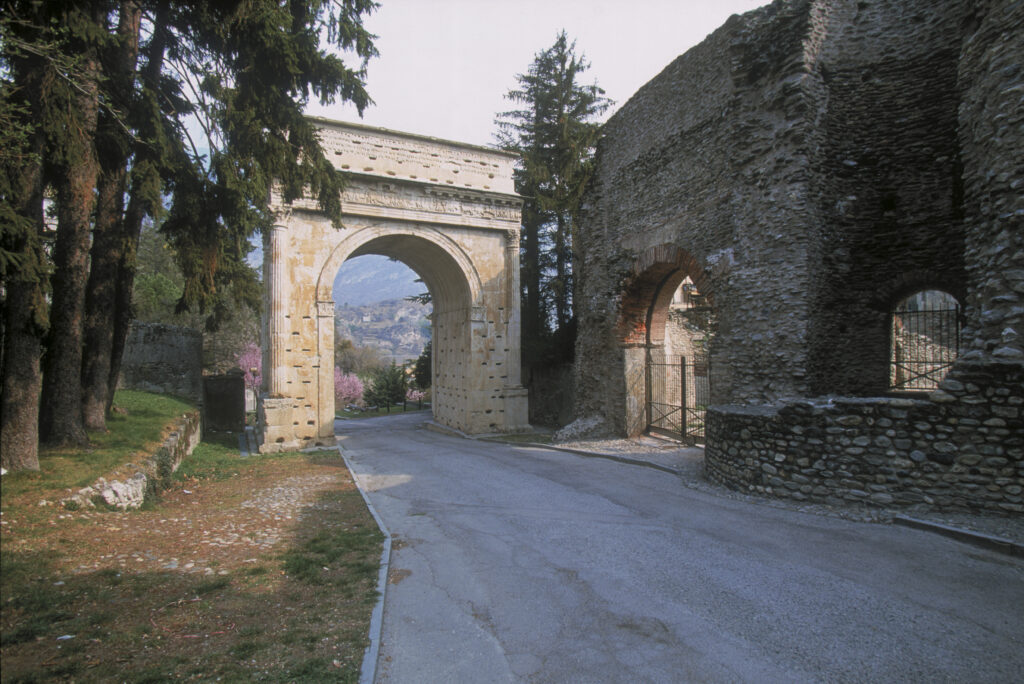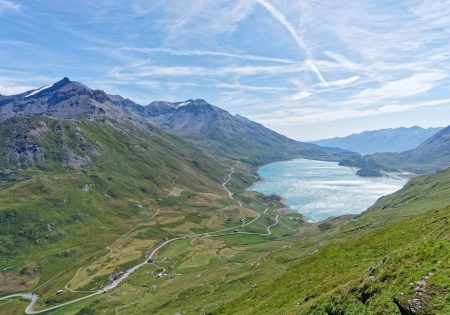 From Susa we will go up towards Novalesa, with its stupendous waterfalls. After passing through French territory, the most spectacular part of the entire ascent awaits us: the serpentine road of the Gran Scala. From here we'll pass in front of Lago di Moncenisio to reach an altitude of 2081m. The descent on a wide road with long bends leads first to Lanslebourg and then through the Maurienne Valley to the village of Saint Michel.
Dinner and overnight stay in Saint-Michel.
84.5km – 2,280m ascent – 2,050m descent
From Saint Michel we descend slightly to Saint Jean to begin the ascent from La Chambre. Col de la Madeleine has become one of the most famous climbs in the French Alps. It has been included in the Tour de France over 20 times since the road was opened in 1969. The ascent begins at 576m, arriving, after 19.1km, at 1,996m with an altitude difference of 1,420m and an average gradient of 8%. The descent travels along the same road.
Dinner and overnight stay in Saint-Michel.
86.8km – 2,010m ascent – 2,010m descent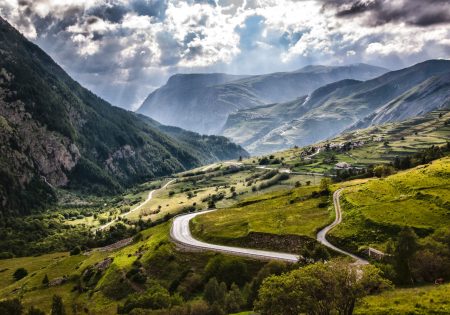 Today we face the mythical climbs of Col du Telegraphe (1,566m) and du Galibier (2,642m), often the highest point of the Tour de France, in which they have appeared more than 60 times.
Climbing the Col du Telegraphe you descend to Valloire before tackling the climb of the Col du Galibier for a total of 35km and an altitude difference of over 2,000 m. The descent passes through the Col du Lautaret to arrive in Briançon, with its beautiful old town.
Overnight stay in Briançon.
67.6km – 2,240m ascent – 1,660m descent
The Col d'Izoard, famous stage of the Tour de France and the Giro d'Italia, can be tackled from two sides, each one very different from the other. The southern side is the more famous of the two, but it is also more challenging and deserted. The northern one, on the other hand, is more regular and features a more extensive natural landscape.
We propose a round trip going up from Guillestre along the southern side, passing through the Casse Déserte and then descending towards Briançon in the greenery of the Cervières forest.
Dinner and overnight in Briançon
86.8km – 2,060m ascent – 2,050m descent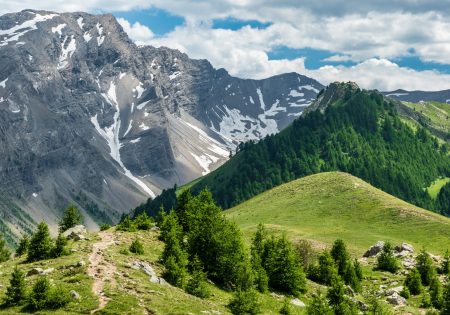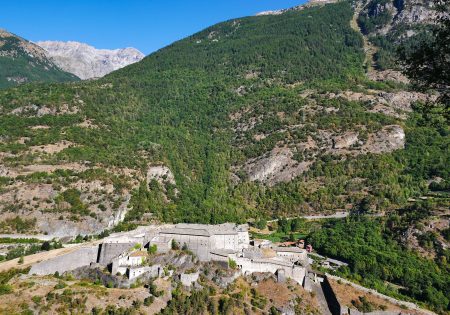 Instead of returning to Italy via the Colle di Montgenevre, we suggest the quieter, more panoramic alternative. We will first go up to the top of the road of the beautiful Val Clarée, then return to Nevache and climb again towards Colle della Scala. From here, the descent begins with a series of hairpin bends and a breathtaking view of the Bardonecchia basin. We will then proceed on the state road, crossing Exilles and its fortress, up to Susa.
Overnight stay in Susa
88.4km – 1,170m ascent – 2,000m descent
The Colle delle Finestre became known to the general public in the 2005 Giro d'Italia, immediately impressing onlookers for the great beauty of the route, the high level of difficulty and the 8km dirt track. We go up from Susa for 19km but at the top the view is wonderful and you can see the majestic Fenestrelle Fort. Going down into Val Chisone you go up to Colle di Sestriere and then complete the downhill tour.
Dinner and overnight stay in Susa.
93.3km – 2,650m ascent – 2,650m descent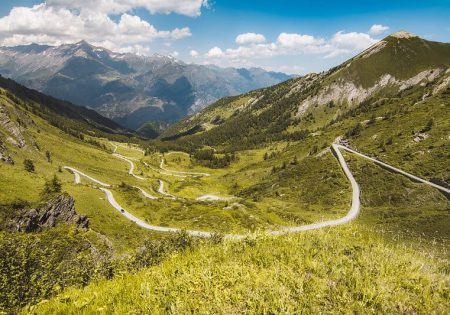 From € 1.140,00 per person – based on a group of 14 people
Supplement single room: from €195,00
Rate not applicable in the month of August
Rate includes:
7 nights bed and breakfast in comfortable 2-3 star hotels in a double room

Packed lunch for the 6 days of the tour

5 dinners at a nearby hotel or restaurant (2 dinners of your own choosing in Briançon and Susa)

dedicated area for bike storage in accommodation facilities

2 cycling tour leaders for the duration of the tour, one in the back-up van

luggage transfer
Rate does not include:
tourist tax (to be paid locally)

drinks during dinners

2 dinners (free evenings in places with a good variety of restaurants)

any entrance tickets to museums or cultural sites

swimming pools and wellness centres

any tasting sessions

anything not specifically indicated under "Rate includes"
Contact us for a quotation for your group