Together with our partners, Summit Travel and Dutchweekend.nl, we have been organizing this successful event for approx 500 Dutch professionals yearly since 2013. This weekend, full of fun, great food and drink, takes place in Sauze d'Oulx in late March, when the days start getting longer but plenty of snow still covers the wonderful slopes of the Vialattea.
The days fly by amidst sport and endless parties, for the pleasure of both ski lovers and those who are looking for full-on fun.
The programme is organized to offer the group the most involving activities, occupying them in a pleasant way, but without overloading them, and stimulating the interaction among participants, in a friendly and joyful atmosphere. The days on the slopes are integrated with "après-ski" in the best venues on the slopes of Sauze and down in the resort and the music offered by Dutch DJs until dawn.
Discovery Italy carefully follows the organization of all aspects (accommodation, transfers, skipasses, ski hire, ski race and parties), minimizing the unforeseen and ensuring the complete satisfaction of the groups.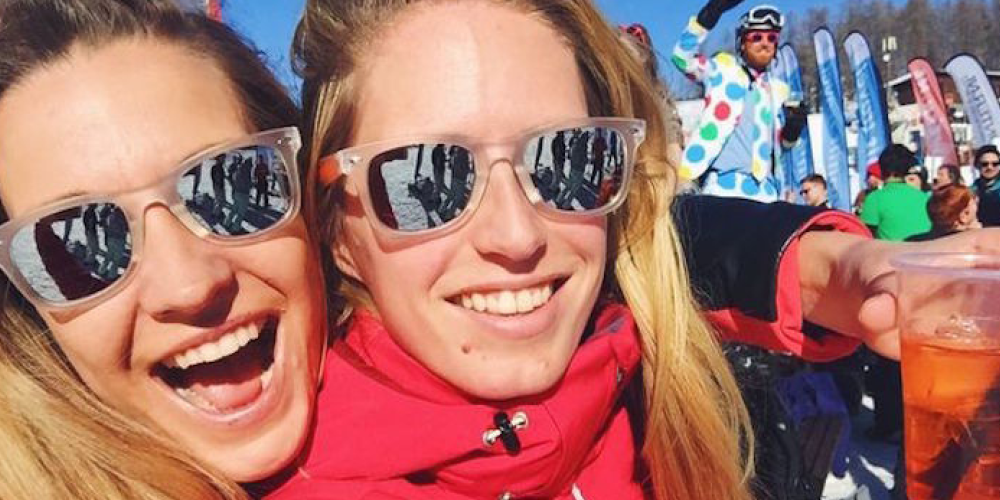 Two Dutch Vloggers, Marloes De Hooge e Annemerel De Jongh, passionate travellers, have followed the event. They have reported their impressions, through photos and videos, Marloes'  and Annemerel's blogs. Here they share all the best parts of the weekend: fresh snow, sunny days, wonderful ski slopes, delicious food, dancing on the slopes and great parties…. non-stop entertainment!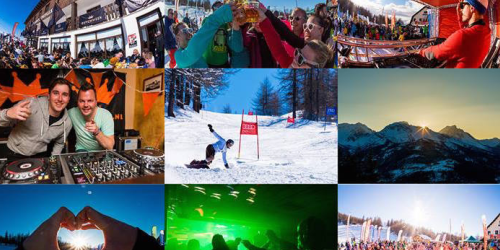 If you want to get an idea of the fun had during this truly unique weekend, please visit our Photo Gallery, that we have created with the most representative photos by the two photographers of dutchweekend.nl. Stephan Versluis & Christ Clijsen have captured with their lenses all the emotions of these days amidst music and snowy mountains.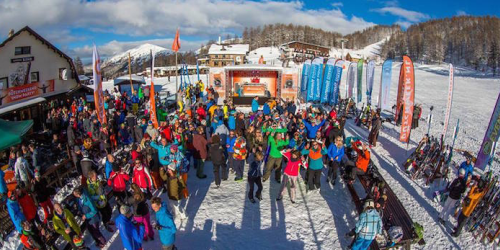 The Drone-Flight video-makers, Bram Oostdijk and Wijbren Bergsma, filmed the most important moments, from the preparation to the highlights of the event, with its music, lights and colours, and even the ski race with an exciting helicopter flight for the winners. The drones shot from above the colourful atmosphere of the event which stood out from the picturesque white background of the slopes of Sauze d'Oulx. Watch the videos on the Facebook page of Dutchweek!